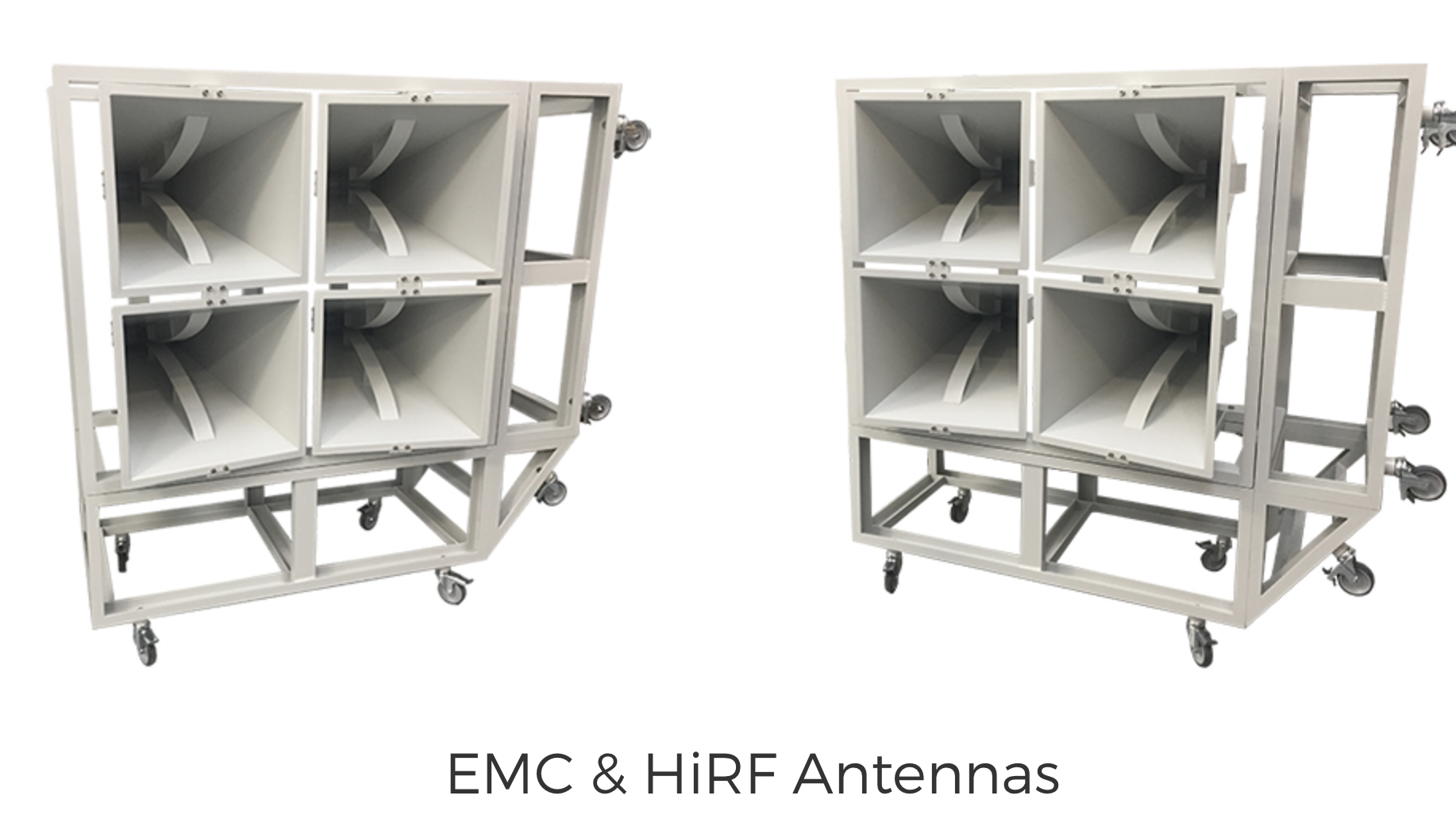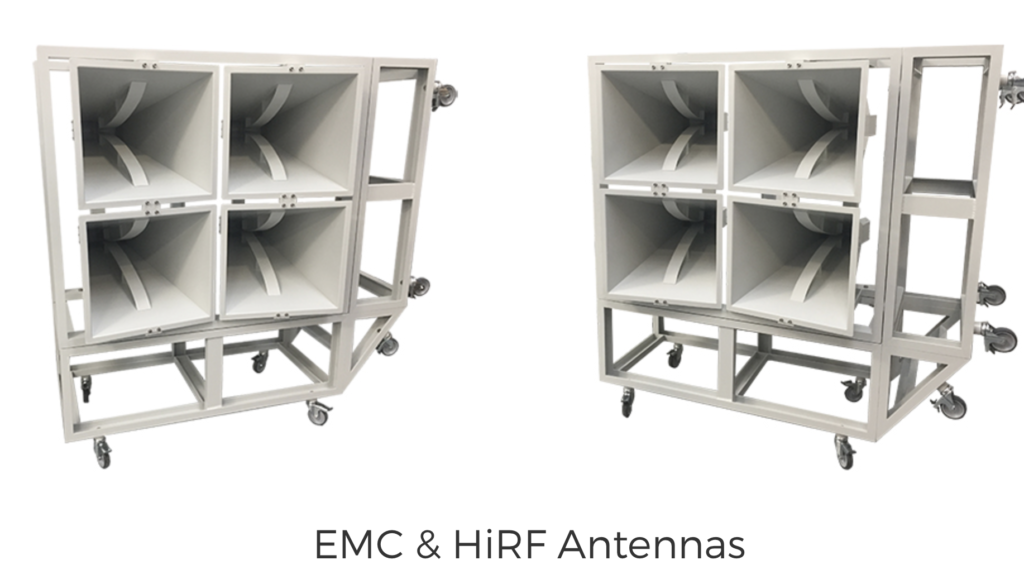 Steatites EMC antennas allow multi-octave frequency sweeps with a single unit, whilst high gain antennas offer low side lobes and consistent performance.
Wideband waveguide COTS antennas 400 MHz to 40 GHz and bespoke antenna solutions for precision EMC radiated immunity and emissions testing.
The demand for high field strengths is catered for by a suite of HiRF antennas that produce field strengths of 3000 V/m with near-field gains of >20dBi.
The Ford Company
Ford Motor Company (FMC) Component EMC Specifications FMC1278
Component EMC Specification FMC1278 which replace EMC-CS-2009.1  addresses electromagnetic compatibility (EMC) requirements for electrical and/or electronic (E/E) components and subsystems for Ford Motor Company (FMC).
These requirements have been developed to assure compliance with present and anticipated domestic and foreign regulations in addition to customer satisfaction regarding the EMC of vehicle E/E systems and may be facilitated by a wide variety of commercially available test equipment.
However, certain pieces of test equipment have been evaluated by Ford Motor Company and found to be acceptable for use when performing EMC testing per FMC1278.
Click here for a listing of this equipment and its relevant usage which includes two Steatite Antenna horns.
QMS-00080 (QSH-SL-1.1-1.7-N-20) formerly QSH6B20WA
QMS-00100 (QSH-SL-2.2-3.3-N-20) formerly QSH9AB20WA